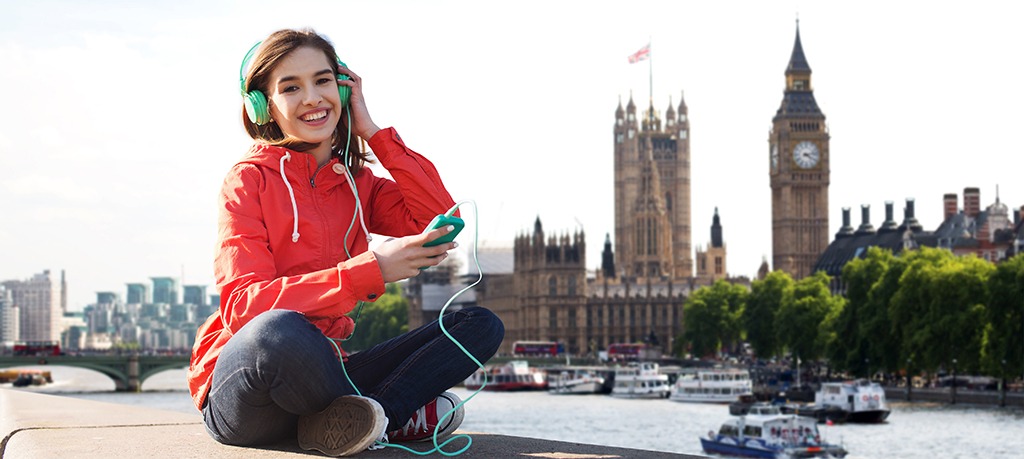 London Area Guide
While the City of London, the financial heart of London, may have the odd skyscraper to rival those of New York or Dubai, London is, for the most part, a jumble of architecture from across the centuries. One small area may be home to palaces, a 1600s coaching inn still serving beer, Roman ruins or a modern and minimal office structure.
The old mixed with the very old in a delightful jumble that comes together in a quintessentially British way. The British Empire and the tremendous wealth it brought is on full display and every street holds an interesting past. London is majestic and impressive
The influence of centuries of monarchy is never far from view whether in the usual tourist hangouts like the Tower of London, the Royal palaces and parks or in small details that even many Londoners don't know about. For example, Kensington was named after an Anglo Saxon king while Queensway was the road on which Queen Victoria rode her horse as a child. The famous houses of Westminster are a result of King Edward the Confessor building a minster (church) to the west of London.
The monarchy is also responsible for many of the vast green spaces Londoners use to escape the hustle and bustle. Many were previously hunting grounds for the kings; Hyde Park, Regents Park among them. Parks are still loosely owned by the Queen and often closed to the public at night whereas other green areas, known as commons, are so called because they were originally areas where commoners could graze their livestock.
The parks of central London are now great spaces for leisure activities from boating, swimming to cycling and horse riding. They are also home to open air plays, music and rock concerts. Or if you prefer, you can simply escape the London buzz for a quiet stroll or a picnic.
London is an area of neighbourhoods, each with a slightly different feel. Notting Hill has a village feel while just down the road in South Kensington, Knightsbridge and Belgravia, things take on a far more grand scale. A great way to get around and see the sights is on a Boris bike (named after the eccentric Mayor who introduced them to London). If the traffic worries you, Sunday is great day to take a tour, taking in maybe Buckingham Palace, The City, Tower of London and Tower Bridge. Or cycle through the parks for some fresh air among the trees.
If you prefer to escape with a pint in hand, London is home to some of the oldest pubs in the UK, still serving beer after several hundred years. While the British were not known for their culinary expertise until as recently as 30 years ago, London has now become a foodie mecca. Pick a different nationality every night, eat the freshest sushi imaginable, get the best Chinese food this side of Hong Kong or blow your salary at a three Michelin star restaurant. London is an exciting place for food lovers with tried and tested restaurants vying for attention with a multitude of small pop ups offering the tastiest treats imaginable.
If therapy for you is a well worn credit card after a days shopping then London will be your nirvana. London is home to a dizzying array of designer labels from boutique to global fashion house. And when staying at our Notting Hill or South Kensington apartments you have the biggest shopping mall in Europe 10 minutes away, and just round the corner, the eclectic and world famous Portobello Road market.
Our apartments in Notting Hill and South Kensington are a great base from which to explore our exciting and vibrant city. Have a look through our brief introduction to the Notting Hill and South Kensington areas to find out why we and a lot of Londoners love it. The following websites will give you some more London ideas.
https://www.timeout.com/london
https://www.lonelyplanet.com/england/london
London – a few pointers
Arriving and getting around London

When you rent an apartment from us, you will be excellently positioned within a few minutes walk from London's efficient transport network. The Tube It's been called the Tube since the early 1900s and our apartments are just a five [Click image for more]

Hyde Park

Hyde Park is a few minutes walk from our rental apartments. It is a vast urban oasis with thousands of trees, a large lake, purpose built sporting facilities and one of the prettiest Police stations in the country. As with most London parks, it was [Click image for more]