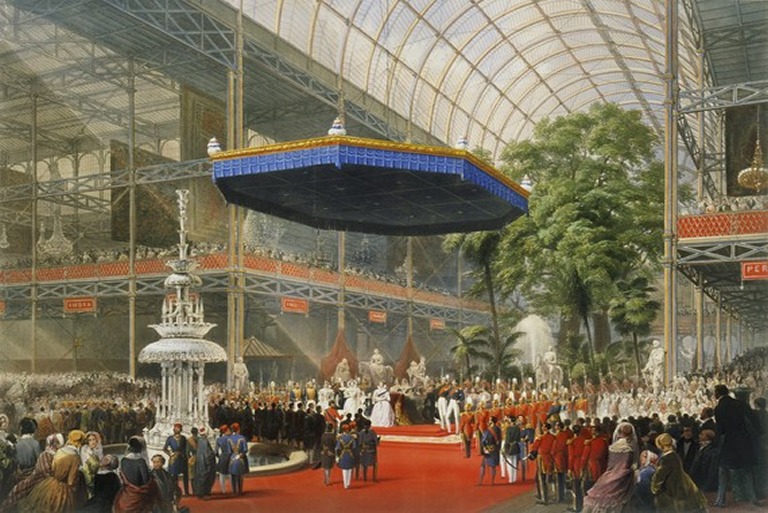 South Kensington was farm land until mid 1800s when Prince Albert, husband to Queen Victoria had the idea to create the Great Exhibition to showcase Britain's prowess in the arts and technology. With the 19851 exhibition a roaring success, the project had surplus funds and again, with leadership from Prince Albert set about creating an area dedicated to art and science. An 87 acre area of land was purchased and building commenced on the famous museums; Science, Natural History, Victoria and Albert and the Imperial Museum.
Building work continued around the area, mainly with the large white stucco fronted houses with ornate railings. Many of these houses were home to scientific institutions and housed amazing collections gathered from around the world by explorers who braved malaria and the high seas to bring back everything from insects to architectural gems (some since returned to their rightful owners, others still subject to simmering disagreement!).
The arrival of the underground in 1868 cemented South Ken's rise as a key London residential area. It became a very fashionable part of London to live with 7 storey houses with their mews houses behind. The mews houses were where the horses and buggies were kept, with a small room above where the stable staff lived.
Over the next one and a half centuries, London moved away from large houses with staff and the majority of houses were converted into flats and the mews houses left to languish. Only in the last 3 decades did mews houses become fashionable places to live as prices for apartments and houses in the area increased exponentially. Now, a mews house will set you back £2m while apartments and houses in this area are still setting all time highs of up to £30m.
The area today is home to wealthy Londoners and expats from all nations, with a number of countries having their embassies here. This makes for a really cosmopolitan area with a great vibe and mix of cultural influences.
DESIGNED FOR SMART LIVING
Our stylish apartments have been carefully designed to offer our clients a welcoming space to call home in London.
Helping hands
We offer a range of helpful additional services to make your stay in London as easy as possible.
London Renting Made Easy
A professional and friendly London apartment rental agency offering turnkey apartments and 24×7 support.